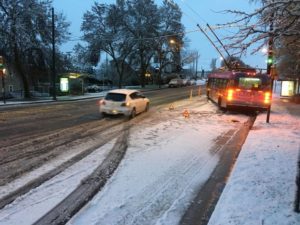 Sadly, gift basket deliveries and snow don't mix… and we are looking at alot of both this week.
ALL gift baskets ordered for delivery this week are ready for pick up right now and our courier drivers have the list of gifts needing to go each day. Unfortunately not all gifts will be received on the dates requested as many parts of the Lower Mainland are not accessible including Burnaby, Coquitlam, New West, Langley, Surrey, the whole North Shore, the westside and UBC area in Vancouver and more remote areas.
Rain is apparently coming to wash it all away and I have been assured that all deliveries will happen before Thursday.
Keeping you update.
Thanks Carole